Fortunata's Bakery
Authentic Italian Hearth Baked Breads and Rolls
Baked fresh daily
(302) 422 5462
We now accept all major credit cards!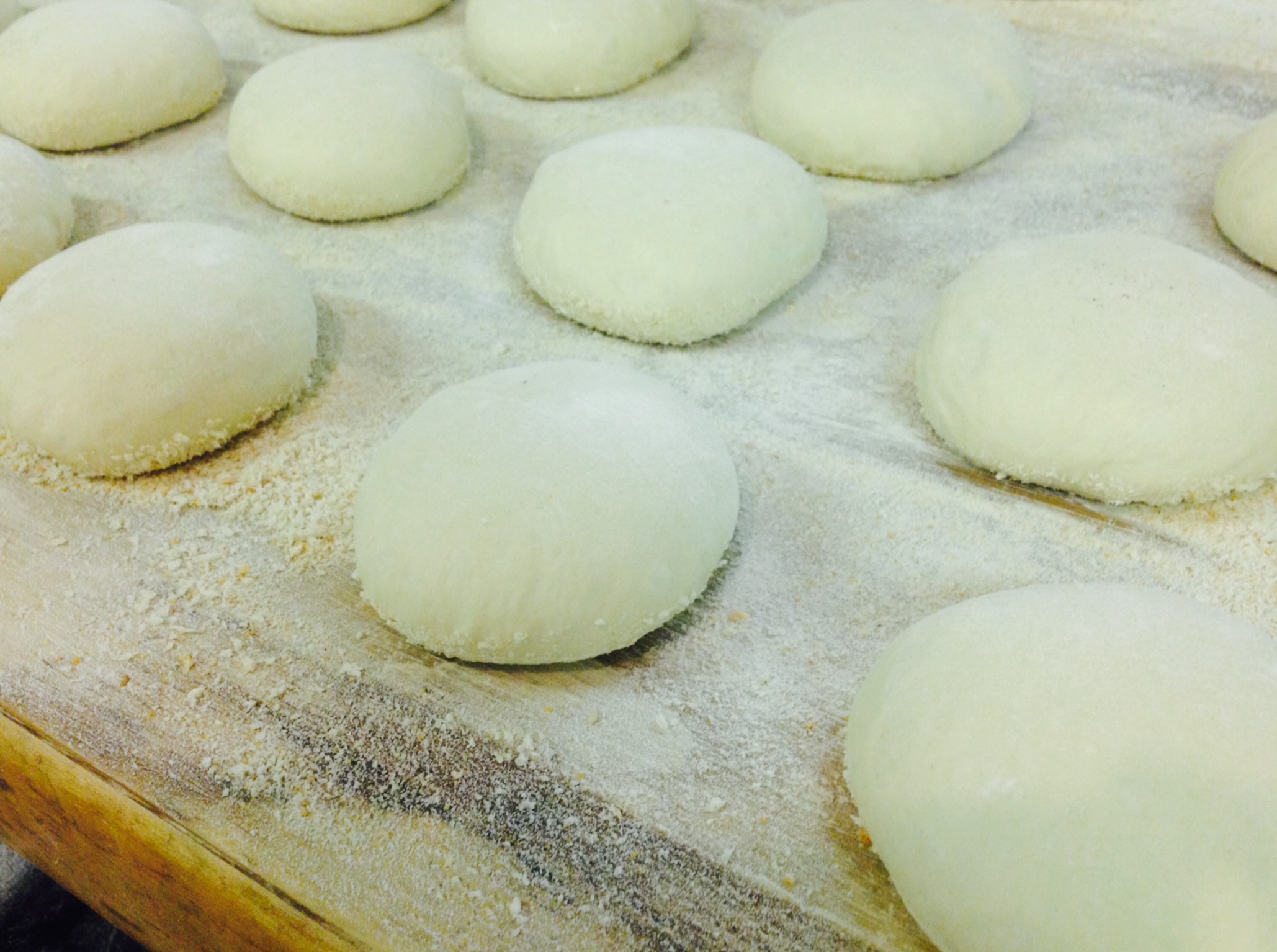 Fortunata's Bakery, located in sunny Milford, Delaware
Fortunata's Bakery is here to provide all of your bread and roll needs! Having a BBQ? Making subs for dinner? Need a fresh, crusty slice of Italian bread to go with your spaghetti and meatballs? How about some sticky buns or scones to satisfy your sweet tooth? We've got you covered.
Fortunata's Bakery is owned and operated by Ruth Clifton. Ruth has over 15 years of baking experience, specifically in traditional Italian bread baking, and many more years of experience feeding hungry mouths! While several of her seven children were still fairly young, Ruth became a baker's apprentice to Armand Argenio in the Fortunata location when it was known as Bread and Butter Bakery. When Armand retired, Ruth decided to take over the bakery, keeping the traditional baking methods that she learned from Armand (who is a 4th generation Italian American baker) while incorporating some modern techniques and products.
The name Fortunata's comes from a stray cat that used to hang out outside Bread and Butter Bakery. Armand named the cat Fortunata, which means luck in Italian. Fortunata was feisty, sweet and always put a smile on Ruth and Armand's face. Fortunata's bakery embodies her spirit, and we hope it brings fortuna to you as well!
Phone
(302) 422-5462
Location
602 SE 4th Street
Milford, DE 19963
Hours
Closed Mon- Weds
Thurs- Sat open 7am-4:30pm
Sunday open 7am to 3pm
We accept cash and all major credit cards.
Fortunata's is located on 602 South East 4th Street in Milford, Delaware.
Call us at 302 422 5462 to place an order. If we're not there just leave us a message on the answering machine with your name, order and call back phone number. Thank you!